Senator

James Holzapfel
Senator James W. Holzapfel was raised in Point Pleasant, where he graduated from high school in 1962. He received a Bachelor of Arts degree from Monmouth College in 1966 and a Juris Doctorate from Seton Hall University School of Law in 1969.
After graduating law school, Jim was admitted to practice law before the United States Supreme Court, the New Jersey Supreme Court and the Florida Supreme Court. He served as the Ocean County Prosecutor from 1987 to 1992, and is currently Senior Partner of Citta, Holzapfel, Zabarsky, Attorneys at Law, in Toms River, New Jersey.
He was first elected to the New Jersey Legislature in 1994 as an Assemblyman for the 10th Legislative District. He is a former Chairman of the Assembly Law and Public Safety Committee.
While serving as a member of the General Asssembly, he held a number of leadership roles, including service as Assistant Majority Whip from 1998-2000 and as a Deputy Republican Leader from 2002-2003. Jim is also a past chairman of the Joint Committee on Ethical Standards and was a Chairman of the Governor's Study Commission on Parole from 1995-1996.
In November of 2011, Jim was elected to the New Jersey Senate. He was sworn-in as as the Senator for the 10th Legislative District on January 10, 2012.
Jim has served on and participated in organizations and groups including the Law Enforcement Study Commission, the NJ Supreme Court Committee on Municipal Courts, National District Attorneys Association, and Association of Trial Lawyers of America.
Senator Holzapfel lives in Toms River with his wife Joyce.
Assemblyman

Gregory McGuckin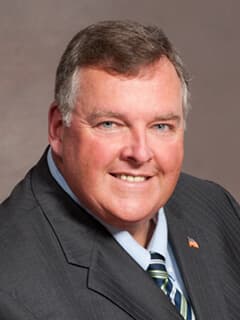 Gregory P. McGuckin was born on July 2,1961 in East Orange, NJ. He grew up in Brick Township where his father served as Mayor in the late 1960's and early 1970's.
McGuckin received his Bachelor's Degree in History from Providence College in 1983, where he was a Dean's List student. Following college he attended Seton Hall University Law School where he received his Juris Doctor Degree in 1987. While attending Seton Hall Law School, he was elected to the Student Senate, served as President of the Irish American Law Students Association (IALSA), Student Director of the school's Juvenile Justice Clinic, interned in the United States District Court and represented the law school in local and National Moot Court competitions.
McGuckin served a Judicial Clerkship with the Superior Court of New Jersey and thereafter became associated with the Forked River law firm of Dasti and Murphy. In 1996 he was named a partner in the firm which is now known as Dasti, Murphy, McGuckin, Ulaky, Cherkos & Connors. He was Dasti, Murphy, McGuckin, Ulaky, Cherkos & Connors and currently serves on the Board of Trustees of the New Jersey Institute of Local Government Attorneys. McGuckin has served numerous municipalities as Municipal Solicitor, Planning Board Attorney, Zoning Board Attorney and Municipal Prosecutor.
In 2003 McGuckin was first elected to the Township Council in Toms River, the eighth largest municipality in New Jersey, where he served as Council President from 2004-2011. He was elected to the General Assembly in November, 2011. He has three teenage daughters, all of whom he has coached in travel soccer as a long time member of the Toms River Soccer Association.
Assembly Candidate

Paul Kanitra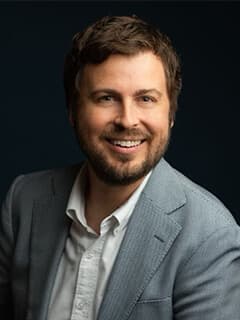 Paul Kanitra is currently finishing his first term as Mayor of Point Pleasant Beach. In his short time leading the Borough, he has gained national acclaim for combating dangerous "Pop Up Parties" as well as his humanitarian efforts assisting refugees along the Ukrainian-Poland border. Most recently, Paul has been one of the leading voices against the offshore wind project that would decimate the jersey Shore's tourism economy, hurt small businesses and threaten the fishing industry. A regular on FoxNews, News 12 and NBC 4, Paul has appeared on television over 100 times since coming into office. He has instituted numerous quality of life reforms to bring families back to his seaside locale. Business has thrived as Paul and his team have implemented various revitalization efforts leveraging on the history of Point Pleasant Beach and working to ensure vibrancy all year round. Paul recently announced a 30M hotel, condo and retail project that will create 100 jobs, $1,000,000 in local economic impact and $400,000 per year in tax revenue for the Borough.
Paul has been named to the Insider NJ Top 100 Millennials for all three years of his term. He has won the Elks Citizen of the Year Award and Rotary International's Humanitarian Award. He currently sits on the Board of the New Jersey Conference of Mayors.
Prior to becoming Mayor, Paul served one term as Councilman. Paul grew up in Point Pleasant Beach and now lives there with his wife, Alora and Labrador Retriever, Jetty. A proud Horned Frog, Paul attended college at TCU in Fort Worth, Texas and graduated in 2001. He owns a groundbreaking lobbying firm called Lobbyit.com in Washington, DC that focuses on giving all groups an affordable advocacy voice in our federal government. Lobbyit represents over 50 national organizations, generates 2M a year in gross revenue and employs a team of 7 full time staff.